10 Positive Instagram Accounts You Need To Follow
Instagram not always making you feel your best? We can all be guilty of comparing our lives to what's on a screen from time to time, but Instagram is meant to be fun! Here's 10 Instagram accounts that keep it real and always manage to make us smile.
Lizzo 
@lizzobeeating
AKA the queen of pop. Not only are her songs empowering but her instagram is full of fun dance routines, inspirational speeches and body positivity. If you want some extra positivity from her follow her Tiktok, where she posts even more! 
2. Nelly London
@_nelly_london
This little ray of sunshine is all about body positivity. Never holding back and always being open about her body image struggles. Nelly is great at making you feel beautiful just as you are. Not to mention her Sunday baking stories which never disappoint. 
 3. Rickey Thompson 
@rickeythompson
Need some extra SASS in your life? Give Rickey Thompson a follow for some laugh out loud content. No matter the day Rickey is sure to put a smile on your face. His amazing bedroom dance routines shows he's not afraid to simply be himself.
4. Grace Beverley 
@gracebeverly
Originally GraceFit, this young business woman didn't only start a sustainable clothing DURING attending Cambridge University she's also landed herself on the Forbes 30 under 30 list. Mad, I know! Follow Grace for tips on how to make the most of your time, and use your brain to it's best ability.
5. The Happy Newspaper
@thehappynewspaper
A real newspaper that posts positive news, published quarterly, but their instagram is active all year round. Check out their posts for an injection of happiness!
6. Malin Andersson
@missmalinsara
Ex Love Island star Malin, has paved the way in mental health and body positivity. Despite the struggles she has experienced Malin has retained her positive and open energy throughout. Turn to her instagram for laugh, honesty and some GORG pics. 
7.Chris Klemens
@Chrisklemens
Youtube star who is both funny as he is honest. Chris doesn't shy away from sharing his political views both on and off instagram, but he somehow manages to keep you laughing. He's someone you can actually be proud to stan.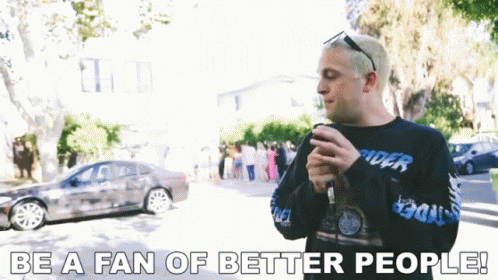 8. Skin Care by Hyram
@skincarebyhyram
Self proclaimed skincare junkie, Hyram shares the good and the bad of skincare. His vibes are SO positive and he never fails to make you feel at home. He's always sharing tips on his stories but if you want some extra content subscribe to his Youtube and follow him on Tiktok.
9. Carys Whittaker
@busybee.carys
Fitness guru who values how you FEEL over how you look. She urges people to listen to their body and work out to feel strong and healthy not to change the way it looks. Carys nearly always has a smile on her face and her positivity shines through the screen.
10. Amber Wagner
@jstlbby
Amber Wagner aka jstlbby is the Instagram generations motivational speaker. She is instantly recognisable from her extra sassy acrylics and range of oversized sunglasses. She preaches about how YOU can be the best you can be- and we are OBSESSED with anything she has to say.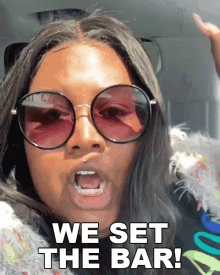 Remember, make sure whoever you follow is providing you nothing but good vibes.
Don't forget to follow us on Instagram @thepositivitypackage where we post daily positive content to keep you smiling!
Hope you enjoyed!
The Positivity Package xx